Recently I was talking with a yo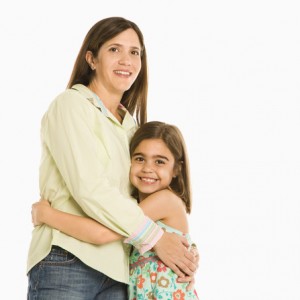 ung mother who was apprehensive about sending her daughter to kindergarten this fall. It reminded me of when I sent my oldest son to kindergarten. I was also a nervous mother, concerned about sending my little boy out into the big world. My first three years in school were in a one-room schoolhouse with no more than 12 students in all eight grades. Now I was sending my son to a school of about 600 students in K-6th grade, it was scary for me as young mother.
A frantic friend just shared with me on the phone how stressful this week has been getting her five children off to four different schools.
I have been blogging about praying for the grandchildren as they go back to school. However, let's not forget to pray for their mothers and fathers because it is quite a change in the home schedule getting the children off to school, helping them with their homework, and additional activities. It is important that we pray God will give our grandchildren's parents wisdom and time management in their monumental task of guiding our grandchildren through their school years.
In addition to praying, grandparents can help their grandchildren academically by speaking positively about the value of learning, and speaking favorable about their teachers, principal, and school.
An anxious heart weighs a man down,
but a kind word cheers him up" (Proverbs 12:15 NIV).
Be your grandchild's cheerleader.
Email this blog to your friends and/or share on Facebook. If you would like to receive blogs weekly focssing on grandparenting, please place your name  in the appropriate box on this website.
By Lillian Penner