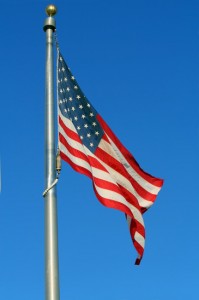 See You at the Pole™, the global day of student prayer, began in 1990 as a grass roots movement with ten students praying at their school. More than two decades later, millions around the world pray on their campuses on the fourth Wednesday in September.
SYATP is simply a prayer rally where students meet at the school flagpole before school to lift up their friends, families, teachers, school, and nation to God. SYATP is a student-initiated, student-organized, and student-led event.

One of the amazing aspects of See You at the Pole™ is the spiritual harvest that continues on. After students rally together at their flagpole in September, Bible clubs, prayer groups, and evangelism take place all year long. Many churches work together to sponsor before and after the Pole rallies for students.
Whether a single student standing alone, two or three huddled together in unity, or hundreds gathered in front of the school, See You at the Pole™ is about students praying for awakening on campuses all over the world.

The 2012 See You at the Pole™ theme is Awaken and the Scripture is Ephesians 3:14–21—"For this cause I bow my knees unto the Father… I pray that out of his glorious riches he may strengthen you with power through his Spirit in your inner being so that Christ may dwell in your hearts…And I pray that you… grasp how wide and long and high and deep is the love of Christ, and…that you may be filled to the measure of all the fullness of God. Now to him who is able to do immeasurably more than all we ask or imagine…"
Pray for the Christian students to have the courage to take this stand for Jesus Christ on their campuses to participate in the "See You At The Pole" prayer time on Wednesday, September 26 this year. www.syatp.com
Our grandchildren are growing up and being educated in a time of uncertainty, subject to pressures and temptations many of us did not experience in our youth. However, we can pray for their protection from the deception the world offers and their eyes blinded to the temptations they face in school and experience the fullness of the Lord in their lives.
Pray for an unusual outpouring of the Spirit of God to awaken the hearts of students on campuses throughout your community… and the world!