My grandmother's example of her faith in Jesus Christ to see her through the difficult times in life made a significant imprint on my life.
While I was attending college in her town, I had many opportunities to visit my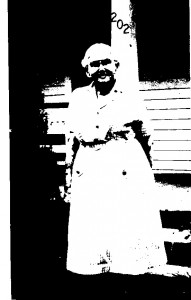 widowed grandmother often. She shared with me that in her loneliness she was
placing her trust in God to care for her by claiming the promise Jesus gave His disciples after His resurrection. "Lo, I am with you always, even to the end of the world" Matthew 28:20 (KJV
My grandmother's faith that God would always be there for her made a great impact on my life. Her testimony influenced me to incorporate that verse into my daily experiences. Since those early adult years, whenever life has been difficult, disappointing, or downright discouraging, I have claimed that same scripture verse. My prayer is that I will have opportunities to reflect my life experiences of trusting God during my difficult times to my children and grandchildren.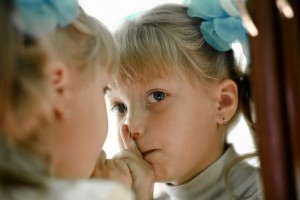 In Proverbs 27:19 we read, "As a face is reflected in water, so the heart reflects the person." We glorify God when we reveal or manifest his character by the way we live by demonstrating God's love to those around us. When we meditate on God's Word and grow in our relationship with God, we will reflect God's glory as we are being transformed into His image.
I am very thankful for the lasting impression my grandmother imprinted on my life as she reflected her faith in trusting God's provision to sustain her during her difficult times. Grandparents who love the Lord have a responsibility to reflect a godly life to their grandchildren. When we reflect God's love to our grandchildren and they are walking with the Lord, our love for God will keep on living through our grandchildren and future generations.
Ask yourself:
What does the reflection of my life look like to my grandchildren?
Do I want my grandchildren to imitate my spiritual life?
Will they want my Jesus?
Pray that your love for God will keep on living through your grandchildren, even after you are deceased.
Prayer
Lord, forgive me when I have not taken the time to be in
Your Word or modeled the life of a godly grandparent.
Lord, help me develop an intimate relationship with you.
 I want to be able to reflect your face in the heart
of my dear grandchildren and future generations.
In Jesus name.
Please share in the comments about the imprint someone left on your life.