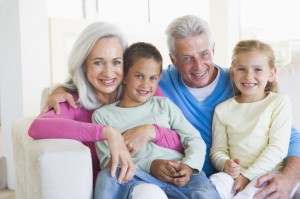 I would like to share with my Photo Prayer Journal I made to help me pray intentionally for my grandchildren. A photo prayer journal is a working document to help grandparents pray effectively for their grandchildren, whether they live far away or nearby. The photo prayer journal made praying for my grandchildren more meaningful experience. I felt more of a connection when I saw the pictures of my grandchildren as I was praying for them. You too, can make your own photo prayer journal using the instructions below. I know a grandmother who made a Photo Prayer Journal on her cell phone.
Illustrated pages are shown in the book Grandparenting with a Purpose, which is available on this website for $10.50 including shipping costs.
Instructions for Photo Prayer Journal Profile Sheet
On the profile sheet, place your grandchild's picture in the designated spot and complete the profile with
his/her information.
Instructions for Prayer Concern Sheet
Record the date, praises, prayer concerns, and the hopes and dreams for your grandchild on which you want to focus your prayers. If desired, choose a scripture from the "Scriptures to Pray for Grandchildren" or the list of "Prayer Suggestions for the Various Life's Stages" or other suggestions from this book. Write down concerns about their safety and health, physical, mental, emotional, and spiritual growth, strength to resist temptations, etc.
Suggestions
I don't use the photo prayer journal every day, only once or twice a week. However, it does help me to connect with the grandchildren more often, especially in my thoughts. If convenient, take your grandchildren out for a meal or ice cream to ask them for the information needed to fill out the profile sheets, and tell them why you are doing it. You may also ask them the questions on the telephone, through e-mail, or however you find it most convenient. If you are making the journal on the computer, use Print Shop, or another program to enhance the pages, inserting your digital pictures, and making as many pages as you need.