When I grew up in the Midwest, in the spring they had the saying, "March winds bring April showers, and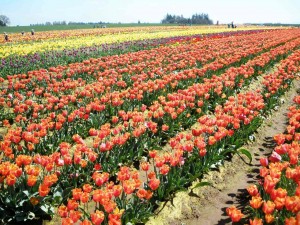 then April showers will bring the May flowers". Now I am living in the Northwest where we have some wind and lots of rain in March, hoping for only showers in April. However, the rain plays a big part in the beauty of the Northwest with its flowering trees in the spring and gorgeous flowers. Pray for your grandchildren hearts to bloom for Jesus.
I found an activity in my friend, Janet Teitsort's book, Long Distance Grandma I would like to share with you about the story of Noah's Ark. It's a good activity on a rainy day for children.
Noah's Ark
Choose one of the many storybook versions for your younger grandchildren.
Share the story of Noah's Ark form God's Word with the older grandchildren.
Point out Genesis 2:5-6 and the fact that until the time Noah entered the ark it had never rained.
Purchase one of the many novelty items available and treat your grandkids. Choose among a replica of the ark, animals, jewelry, tea sets, music boxes, key rings, and coloring books.,
Check out the fabric department for Noah's Ark prints and novelty buttons.
Mail boxes of animal crackers to younger children. Include some white paper plates, a glue stick, and markers or crayons. Instruct them to draw a rainbow on the top half of the plate, blue water on the bottom, and an ark in the center. Then glue some of the animal crackers by the ark. Remind them not to eat the crackers with glue on them, but they can eat the crackers they don't glue. Yum, yum!
What fun!
Taken from Long Distance Grandma by Janet Teitsort on  page 57.
You can purchase the book online at Amazon, Christianbook.com, Barnes & Noble.  Check out her website.janetteitsort@comcast.net.