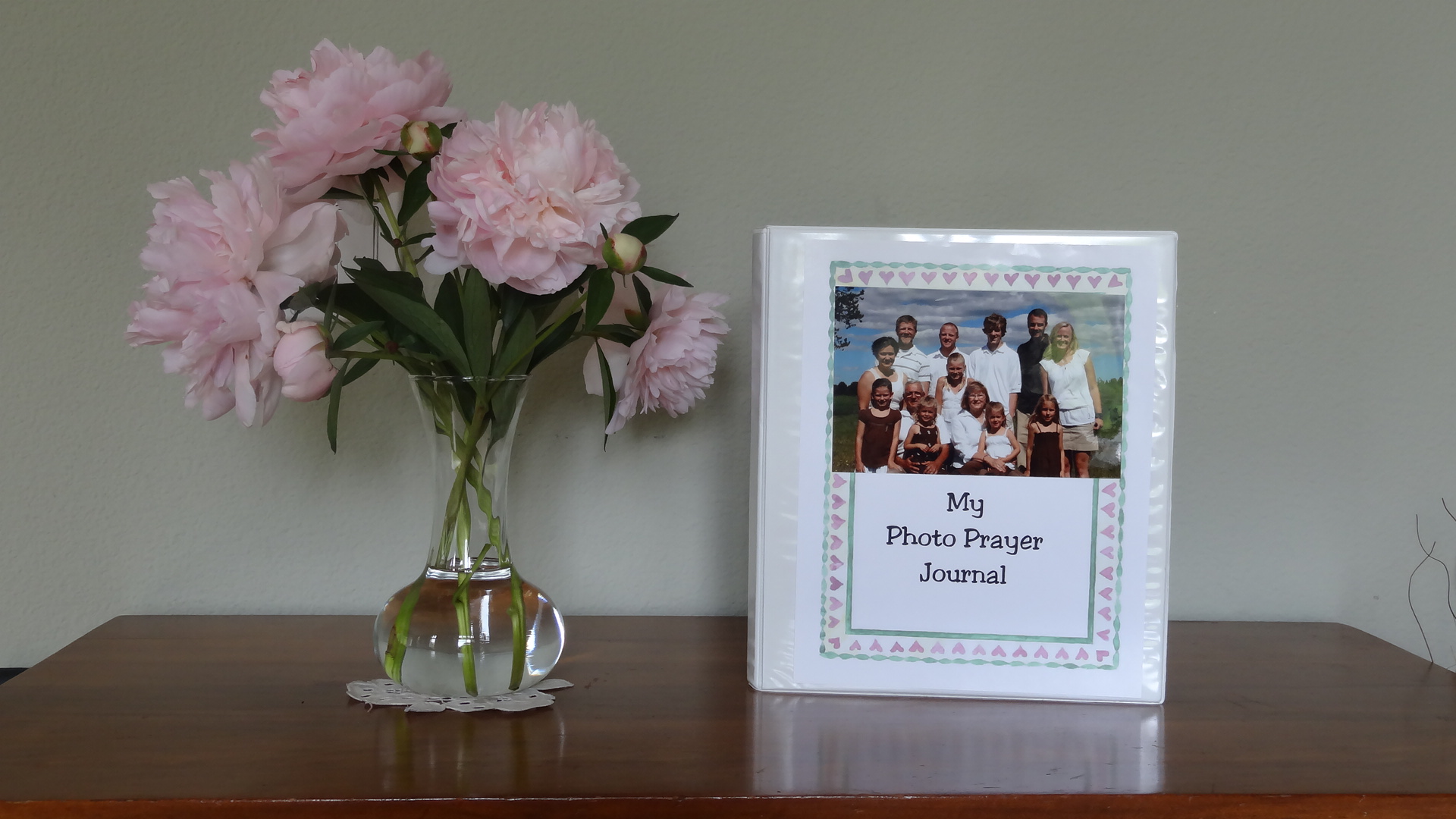 I love my Photo Prayer Journal. It helps me feel more connected to my grandchildren when I see their picture and profile sheet. I can see the name of their teacher, friends, and activities.
A photo prayer journal is a working document to help grandparents pray intentionally for their grandchildren, whether they live far away or nearby. The photo prayer journal will make praying more meaningful. You will feel more connected when you see the pictures of your grandchildren as you are praying for them. I made my photo prayer journal in a three ring binder with a divider for each grandchild, that way I could redo it each year when they start a new school year.
 Instructions for Photo Prayer Journal Profile Sheet
On the profile sheet, place your grandchild's picture in the designated spot and complete the profile with his/her information.
Grandchild's Profile
 (Place your grandchild's
picture here.)
Profile Sheet For ____________________
Date_______________
 Name:
Address:
Telephone #: Cell #
E-mail address:
Birthday: Age:
Grade in school: School:
Teacher:
Church:
Friends:
Favorite activities:
Character strengths:
(You may have other ideas to add to the profile.)
Instructions for Prayer Concern Sheet
Make a page to record the date, praises, prayer concerns, and the hopes and dreams for your grandchild on which you want to focus your prayers. If desired, choose a scripture from the "Scriptures to Pray for Grandchildren" or the list of "Prayer Suggestions for the Various Life's Stages" or other suggestions from the book, Grandparenting with a Purpose: Effective Ways to Pray for your Grandchildren. Record your concerns about their safety, health, physical, mental, emotional, spiritual growth, strength to resist temptations and the deception of the world.
Suggestions
I am just giving you suggestions to get you started. Use your creativity and make the Photo Prayer Journal to meet your needs. I don't use the photo prayer journal every day, only once or twice a week. However, it does help me connect with the grandchildren more often, especially in my thoughts.
If convenient, take your grandchildren out for a meal or ice cream to ask them for the information needed to fill out the profile sheets, and tell them why you are doing it. You may also ask them the questions on the telephone, through e-mail, or however you find it convenient. If you are making the journal on the computer, use Print Shop or another program to enhance the pages, inserting your digital pictures, and making as many pages as you need.
You will find more creative ideas to help you with your praying for your grandchildren in he book Grandparenting with a Purpose: Effective Ways to Pray for your Grandchildren on this website. http://www.grandparentingwithapurpose.com/.
Lillian Penner