In 2009 the Grandparents.com website stated that 66% of grandparents had never celebrated Grandparents Day. However, Christian Grandparenting Network (CGN) is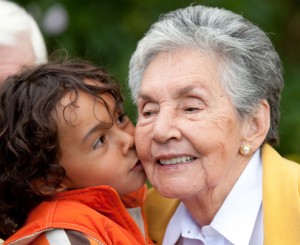 wanting to change that statistic by proclaiming National Grandparents Day on September 8 as Grandparents Day of Prayer.
CGN is calling all grandparents in their churches, community and around the world to unite in prayer for the next generation. We are living in a troubled, disturbed world. Perhaps no time in history have our families been attacked by the culture and governing bodies with such hostility. It seems like every day we hear of new attacks on the family. However, as grandparents we have the power of prayer to keep the hearts and minds of our grandchildren from falling captive to the enemy's deception and lies.
To join the movement  https://www.facebook.com/GrandparentDayOfPrayer?ref=hl  and "LIKE" the page.
Sign up for a free download of a chapter from the book Grandparenting wtih a Purpose titled "Communicate your Faith to your Grandchildren." Please help us promote this special day of prayer by sharing this message with your friends on facebook and other social media resources.
You will find additional information and promotional resources on the CGN website at http://www.christiangrandparenting.net/day-of-prayer-home.