Guest blog by Mary Ann Turner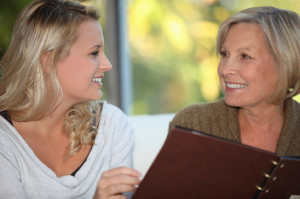 Grandma and I are seated in her kitchen. Grandma is on one side of the small table, and I am sitting across from her. I am sure that I already know the answer, but I ask anyway:  "If you could choose just one thing you would like for me to know and remember, what would that one thing be?"  Without hesitation, she says, "Have faith in God."
She prayed daily; she trusted in God. Her faith is her legacy.  In heaven, Grandma's prayers are a fragrance, residing in "golden bowls full of incense." The Bible tells us in Revelation 5:8 that these are the "prayers of the saints.
When we, as believers in Christ pray, our prayers reside in heaven. God hears every single prayer. What a privilege we have to come boldly before the throne of grace on behalf of our grandchildren.
I am so thankful for my praying grandmother. After her death, my parents gave me her prayer book.  I look at the treasured gift, and I imagine Grams sitting in the straight-backed chair in her modest bedroom. I picture her turning the pages, giving thanks, asking big and boldly, and maybe shedding tears on our behalf.
I want my grandchildren to know and to remember me as a grandma who prays. What a comfort it is to know that our prayers are a fragrance to God, still active and alive after our feet have left this earth.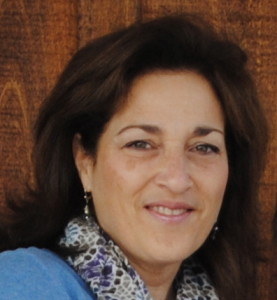 Guest Blogger: Mary Ann Turner has been married to Mark for 31 years. They have two married children and two grandsons. Mary Ann leads the Journey Women's Ministry team at ChristChurch in Fairview Heights, Illinois. She writes about the intersection of life and faith at www.maryannturner.com. Check out her blog.