Today in our nation, and our world we are facing greater moral and spiritual issues than ever in our lifetime.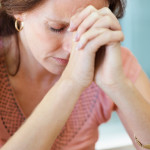 Our grandchildren need their grandparents to intentionally pray and influence them to experience the adventure of a full and fruitful life in Jesus Christ.
As the prayer coordinator for Christian Grandparenting Network (CGN),   I am urgently calling grandparents to unite in prayer for their grandchildren and their families.  I would like to share with you about the Grandparents @ Prayer (G@P) intercessory prayer groups. The G@P groups meet regularly for a limited time to unite in prayer for the next generation.
Testimony
A grandmother in Oregon shares, "Our G@P group that meets once a month is a wonderful support. It has been so nice to get to know other "praying" grandparents to hear and share our stories and to know we are not alone.  What a gift to pray with and for each other, to know they are lifting my grandchildren up in prayer and to be able to share in their victories and answers to prayer."
Obtain Information
For information go to http://www.christiangrandparenting.net, and click on the "Prayer" link or email me for guidelines at lpenner@christiangrandparenting.net.
Lillian Penner