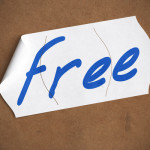 The excitement of a first time grandparent is always the beginning of a new journey. As most grandparents, I was very excited to become a grandparent even though I was only 42 years old. Now I have 9 grandchildren with 3 married and 2 great-grandchildren and each additional family member brings more happiness.
Nothing is more important to me than for my children, grandchildren, great-grandchildren and future generations to be living within God's design for their lives.
I am happy to announce that I have prepared an eBook "Reflecting on my Grandparenting Journey" for you. My prayer is that it will be a bless you, encourage you and you will share this eBook with your friends. To receive a free copy, send me an email at info@grandparentingwithapurpose.com and I will send you the eBook. The eBook is taken from the book Grandparenting with a Purpose available on this website.
Lillian Penner, Author of Grandparenting with a Purpose
Nat'l Prayer Coordinator, Christian Grandparenting Network