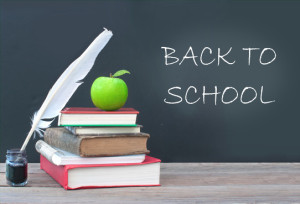 Many requested the Free Back to School eBook I offered a few weeks ago. School has been in session for a month or more, however I would still like to send you the "Back to School" eBook that I offered several weeks a go. Just subscribe to my blog or request it in an email at info@gdptpr.com. I will be happy to send it to you.
This eBook will give you Effective Ways to Pray for your grandchildren in school. We inhabit a fallen, disjointed world, where things are constantly unraveling around the edges. Our grandchildren are facing challenges that we would not have thought about when we were raising our children. However, let's pray for their physical, emotional and spiritual protection.
Pray your grandchildren will develop a vibrant relationship with Jesus Christ to keep them from becoming unraveled in our troubled world.
Pray their parents will have godly wisdom to guide our grandchildren in the challenges they face each day.
Subscribe to the Grandparenting with a Purpose website and you will receive the Free eBook Back to School and a downloadable copy of 31 Scriptures to Pray for your grandchildren. If you are already subscribing just send me an email to info@gdptpr.com.
By Lillian Penner