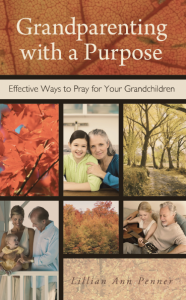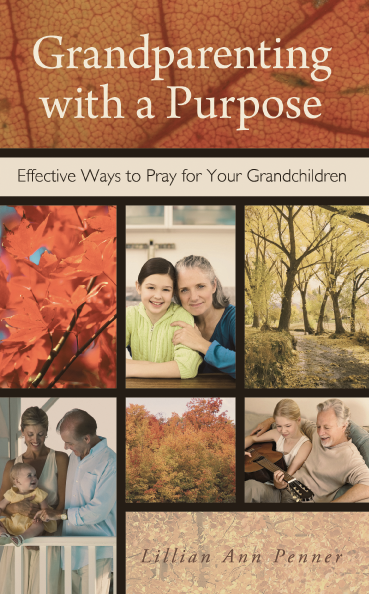 God blessed my husband and me with nine grandchildren ranging in age from seven to twenty-eight years of age. For many years, I felt my prayers for my grandchildren were too general. I prayed that God would bless them, but, ultimately, I grew frustrated and felt something was lacking in my vague, general prayers. I asked God to show me how to become intentional in praying for them.
As a result, God has given me a passion to pray intentionally for my grandchildren and given me an opportunity to share my passion with others by writing Grandparenting with a Purpose: Effective Ways to Pray for your Grandchildren.
God gives grandparents a sacred trust, an opportunity to imprint another generation with the message of God's faithfulness. I hope this book will encourage you to pray intentionally for your grandchildren. You will find creative suggestions for making praying for your grandchildren a meaningful experience. Regardless of how far away your grandchildren are, praying for them can bridge the distance between you and leave them with an inheritance more precious than gold.
Grandparenting with a Purpose is available through our website for $11.95 plus shipping for the softcover edition and $9.99 for the E-book, just go to the "Purchase Now" link. The book will be shipped from CrossBooks Publishing.
In celebration of the book's release and as a gift to you, I would like to offer the book to you free of shipping & handling charges.  Email info@grandparentingwithapurpose.com by December 31 your interest in this special offer and we will send you the book for $12.00, including shipping and handling.
What fun it was for John and me to see the excitement of our three youngest granddaughters as they came to decorate our Christmas tree last weekend. Have a blessed Christmas season enjoying your grandchildren.
Please sign up for the mailing list to receive newsletters with grandparenting suggestions.
Have a Merry Christmas
Lillian Penner