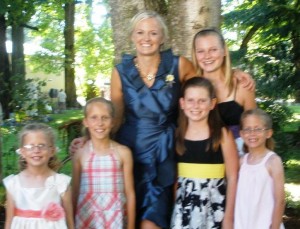 (Insert your granddaughter's name)
Dear Heavenly Father, I pray ______________will not be concerned about the outward beauty that depends on fancy hairstyles, expensive jewelry, or beautiful clothes. But that she will clothe herself with the beauty of a teachable, gentle spirit, displaying pure, and godly behavior, for this is precious in Your sight.
I pray ________ will have a balanced view of beauty and charm, clothing herself with attractive and modest apparel, radiating the countenance of a godly young woman, choosing to dress in a way that pleases You.
I pray _______ will clothe herself with tenderhearted mercy, kindness, humility, gentleness, and patience, making allowances for the faults of others and forgiving those who offend her. But the most important virtue is love. Let the peace that comes from Christ rule in _______'s heart.
I pray the words of Christ will live in _______'s heart and make her wise, so whatever she says or does will be pleasing to God. Moreover, I pray _______ will grow up to be a godly woman, loving You and serving You all the days of her life.
In Jesus' name, Amen.
Adapted from I Peter 3:3, 4 and Colossians 3:12–17
By Lillian Penner