Salt is beneficial for health, it's an essential nutrient of the daily diet for humans and animals.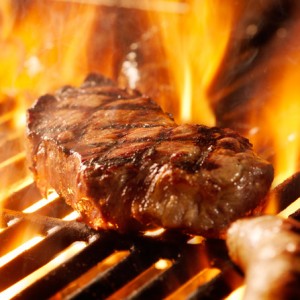 It has many uses, from deicing streets in the winter to seasoning our food in the summer when we barbeque.
 "Let me tell you why you are here. You're here to be salt-seasoning that brings out the God-flavors of this earth. If you lose your saltiness, how will people taste godliness? You've lost your usefulness and will end up in the garbage."¹
Today our world is decaying morally and spiritually. However, those of us who follow Jesus are called to be the salt of the earth, flavoring the world with His love and compassion into the lives of our grandchildren and their parents pointing them to God.
As grandparents, let's be salt to our grandchildren, their parents and to the world with intentional prayer as they navigate in the unsettled, post-Christian time we live in today. Let's create a thirst for Jesus in our grandchildren.
Ask God to help you bring out the God-flavor of God's love in your grandchildren and make them thirsty for His love.
Ask God to keep your grandchildren safe with guardrails of his protection physically, emotionally, and spiritually.
Would you share how you try to season your grandchildren with God's love in the comments below?
¹ Matthew 5:13 (The Message)
By Lillian Penner