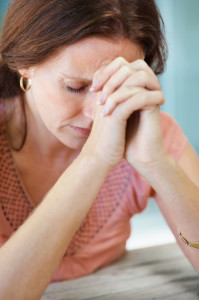 I am sure you have noticed that I have a passion for praying for my grandchildren in my writings in my blog and Face book postings. I recognize the critical moral and spiritual climate our grandchildren must navigate in a world hostile to truth. Our grandchildren are growing up in a world that is not friendly to our faith in God. However, I feel God has given grandparents a sacred trust and a responsibility to imprint the next generation with His faithfulness. That is why we at Christian Grandparenting are calling grandparents worldwide to unite in prayer on September 8, for a Grandparents Day of Prayer.
One of my favorite songs is "Find us Faithful" sung by Steve Green, who challenges us to leave footprints of God's faithfulness to those who come behind us. I hope you will listen to this song and find it thought provoking and challenge you to leave a legacy to your grandchildren.
http://www.youtube.com/watch?v=zi-Mn5tRHvM
Would you help us promote Grandparents Day of Prayer by sharing this post with your friends on social media and "like" its fan page https://www.facebook.com/GrandparentDayOfPrayer?ref=hl,
If you have any questions, email me  lpenner@christiangrandparenting.net.