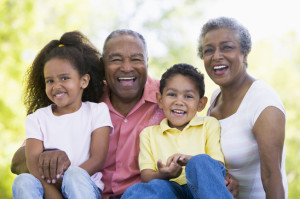 If you are a grandparent, I am sure you are concerned about the moral and spiritual climate in which your grandchildren are living in today. The media-driven culture is desensitizing our grandchildren, and many of our grandchildren's role models are disappointing them.
We at Christian Grandparenting Network have a heavy heart for the next generation. Therefore, we are calling you to join us in intentional prayer on the National Grandparents Day, making it a Day of Prayer.
Can we count on you to help us with this unique event by volunteering to organize a group to join in prayer? We will help you by providing resources and step-by-step guidelines to create an event to encourage grandparents to deliberately join in prayer.
To find out more about becoming a volunteer or be a part of Grandparents' Day of Prayer, please follow the steps below.
 Check out this website for blogs, endorsements, testimonials and promotional materials and free downloads.www.grandparentsdayofprayer.com.
For additional information, contact me, Lillian Penner, National Prayer Coordinator for Christian Grandparenting Network lpenner@christiangrandparenting.net.
By Lillian Penner