In today's broken world, Satan's purpose is to destroy the family. It is important that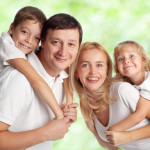 we pray God will give our children, the parents of our dear grandchildren wisdom and time management in their monumental task of guiding our grandchildren in the ways of the Lord.
Dr. James Dobson writes, "There is no more important job in the universe than to raise a child to love God, live productively, and servehumanity. The responsibilities of effective parenthood are staggeringly heavy at times. Children are terribly dependent on their parents and the task of meeting their needs is a full-time job."
When Nehemiah faced opposition in building the wall in Jerusalem, he told the people, "Don't be afraid of them, Remember the Lord, who is great and awesome, and fight for your brothers, sons, and your daughters, your wives and your homes"Just as Nehemiah asked the people to fight for their families, we as grandparents need to use our prayers to fight the opposition from the enemy our grandchildren face today.
That is why we are asking grandparents throughout the world to join in prayer for their grandchildren and their parents. Grandparents who believe in the power of prayer can make a great impact on their children, grandchildren and future generations not only on National Grandparents' Day but everyday.
Let's make the National Grandparents' Day a Day of Prayer
for our grandchildren and their parents.
Will you ask God how you can be part of this special event? At this time we are also asking for volunteers who will take the lead to organize an event in their church, in their home, in their retirement complex or any meeting location you choose. It's not a complicated process. We will supply you with resources and a step-by-step guide to help you create a successful event.
To find out more about becoming a volunteer,
please follow the steps below.
Check out this website for blogs, endorsements, testimonials and promotional materials and free downloads.www.grandparentsdayofprayer.com.
For additional information, contact me – Lillian Penner, National Prayer Coordinator for Christian Grandparenting Network lpenner@christiangrandparenting.net.