(Guest blog from BlogTalkRadio)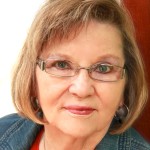 Grandparents have the opportunity to unite in prayer for their grandchildren on Grandparents' Day of Prayer on September 7. Lillian Penner joins Maxine and Jeannie for an interview on BlogTalkRadio. She is the National Prayer Coordinator for Christian Grandparenting. Her book, Grandparenting with a Purpose, provides specific ways to help you start to pray for those you love. www.grandparentingwithapurpose.com.
You can listen to her interview athttp://www.blogtalkradio.com/krvr#.U0Mc1fAvJFY.gmail andgo to Grandparents Day of Prayer- September 7 program.
Lillian Penner