Recently a friend, Cathy Jacobs asked me to share with her and her friends in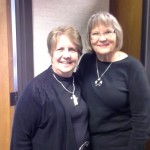 Charleston, South Carolina how they could start Grandparents@Prayer intercessory groups. It was encouraging to observe their interest for the urgency to be prayer warriors for their grandchildren.
As grandparents, we can make a significant difference in the world by uniting in prayer to pray regularly and deliberately for our grandchildren and their parents. We have an opportunity to powerfully touch the lives of another generation with our prayers.
Just as Esther stood in the gap when the lives of the Israelites was threatened physically we can stand in the gap as the spiritual lives of our grandchildren is threatened.
I would like to invite you to join other grandparents in a Grandparents@Prayer (G@P) group to pray together for your grandchildren. Grandparents are saying that they enjoy the G@P meetings because they feel safe to share their concerns for their grandchildren because they share the same concerns. I prayed with another grandparent for about a year before anyone joined us, now we have ten in our group.
There are about 30 Grandparents@Prayer groups throughout the U.S. and Canada. Perhaps no time in history has there been a more urgent time for grandparents to join in prayer for their grandchildren.
Are you willing to start or join a Grandparents@Prayer intercessory group?
I would like to send you some guidelines and resources to help you get started. Email me at lpenner@christiangrandparenting.net or go to www.christiangrandparenting.net, prayer link for locations, testimonials and complete the form to receive guidelines to get started.
By Lillian Penner, National Prayer Coordinator, Christian Grandparenting Network